The Kogeto Dot is a clip-on attachment that let's you easily create 360-degree interactive videos with your iPhone 4/4s. When you want to shoot a video, clip the Dot onto your iPhone, launch the free Dot app and start recording. When you stop, the video can be uploaded and shared on the Kogeto website as a dotspot, or emailed, tweeted or posted on Facebook.
The Kogeto Dot uses a special convex mirror that allows the iPhone camera to "see" in 360 degrees. The resulting video uses a special player that lets the viewer swipe from side to side to change the direction they are viewing while the video is playing. You can probably imagine a number of fun and creative ways to use this. Here's a couple examples:
The Apple Store on Fifth Avenue
On the Chair Lift at Bear Mountain
Want to Win a Kogeto Dot?
Kogeto Dot started as a Kickstarter project, and now they are available in the Apple Stores (among other retail locations). I was one of the backers of the project, and I've got an extra Kogeto Dot that I'll be giving away here on BigBlueBall in February.  Watch the announcement, and check back to learn how you can start creating your own 360-degree videos.
I've been using my Kogeto Dot to record the view from various peaks on my hiking site – SoCalHiker.net. You could use it for real estate, action sports, group videos (i.e. Happy Birthday from the gang) and so much more.
Want it now? You can order the Kogeto Dot today from Amazon (an affiliate link that helps support BigBlueBall).
BigBlueBall is giving away an 8 GB iPod Nano with a super-cool, black TikTok watch band that turns the Nano into a wearable watch. I've been wearing one of these for a few months and love it. The TikTok watchband allows you to quickly snap the iPod Nano in or out depending on how you want to use it. I can't tell you how many comments I get on mine. It's the ultimate geek watch!
The odds of winning are awesome, and it's easy, too! All you have to do is join the conversation here at BigBlueBall. And you can increase your odds with additional entries for Tweeting about our contest, liking us on Facebook, and following @BigBlueBall on Twitter.
It's hard to image that Skype was born just eight short years ago. While they weren't the first, and they have more competition today than ever (FaceTime, Google Huddle), Skype did a lot to take video calling from the stuff of science fiction to an everyday reality.
To celebrate, they are encourage their users around the world to share their Skype stories.
"We want to celebrate the 100s of millions of people who are doing great things – sharing stories, information, special moments – across the world in so many places. It's the real life moments that matter – the fun, silly, adorable, caring, engaging – all the stuff we know you love to do over Skype, especially whenever you're apart from the people who you care about the most."
You can tweet your story with the hashtag #iloveskype. And in case you weren't convinced, Skype released this video called "The Power of Skype."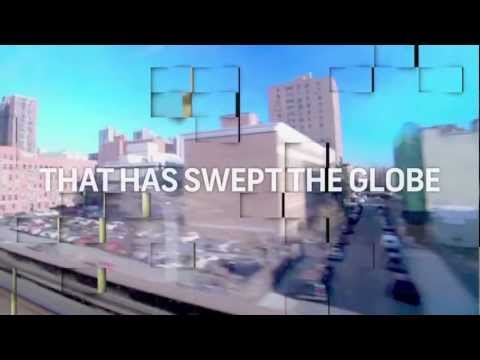 How do you use Skype? Let me know in the comments.
A Pew Report released today shows that social media is used by over 117 million adults in the US, up over 50% from just three years ago. How do they view their social media experience? When asked, "What is the one word that describes your experience using social networking sites?" the overwhelming response was "good."
Mashable's spin on the Pew Report was that social media is far from ubiquitous. The reality is that over 65% of Internet users are also social network users. No, that's not 100%, but it's a big audience that is quickly growing. Interestingly, they interpreted the "good" response regarding user experience as a negative. Apparently anything short of "AWESOME" is yawn-worthy at Mashable.
Where do you think we will be three years from now? What percentage will be using social media in 2014? Leave a comment with your thoughts.
Image courtesy MarcoFolio
The news is buzzing about Steve Jobs resigning as CEO of Apple. The iconic leader is credited with turning around the company when he returned, making it one of the most valuable companies in the world. In the 90′s everyone knew about the Walkman. Where is that today? The iPhone changed the landscape for mobile phones. The iPad has changed our definition of what a computer is. And their computers are more popular than ever.
Now that Steve Jobs has stepped down as CEO, what's next for Apple? Tim Case replaces Steve, but Tim's strengths lie in business process — important, for sure, but not what consumers actually see. Is there anyone within Apple who can reproduce Steve Job's vision for products that delight? Is this truly embedded in their corporate DNA?
Like many people, I was a dyed-in-the-wool PC user for many users. My first computer ran DOS, and subsequently various iterations of Microsoft Windows. My Apple purchase was an iPod, followed soon after by a first generation iPhone. Since then, I've owned an Mac PowerBook, Mac Mini, iPhone 3G, iPhone 4, iPad and iPad 2. And I am typing this now on an MacBook Pro. Some would look at that history and say I've completed the transformation to Apple fanboy, yet I still use Windows XP and Windows 7 for much of my work. My web server runs Linux, though I also support sites running on Microsoft IIS. I'm not a fanboy in the sense that I appreciate and use non-Apple products — without a smirk. But given a choice, I find myself preferring the Apple experience.
The products have a feel about them that set them clearly apart from others. The design aesthetic begins on the outside, but continues through the user interface and right down to the operating system.
With Steve Job's at the helm, the past ten years have been remarkable for Apple. Now that he's stepped aside, can they maintain this trajectory for the next ten?
Here's some thoughts from around the web:
The Next Web has incoming Apple CEO Tim Cook's letter to Apple employees, containing this message:
I want you to be confident that Apple is not going to change. I cherish and celebrate Apple's unique principles and values. Steve built a company and culture that is unlike any other in the world and we are going to stay true to that—it is in our DNA. We are going to continue to make the best products in the world that delight our customers and make our employees incredibly proud of what they do.
Fast Company did an interesting word cloud comparison of Steve Job's commencement address to Stanford grads in June 2005, and Tim Cook's address to Auburn grads in May 2010. Looking at the word clouds tells you something about their background and philosophy.
Perhaps the most interesting thing about Jobs' speech is that he doesn't directly advise the graduates before him. Instead, he merely relates his life experiences (using the word "I" close to 90 times) and hopes that by showing he's achieved success despite some adversity, the Stanford students will be inspired to follow their dreams. The one bit of advice he does give is classic: "Stay hungry. Stay foolish." This is supremely fitting for a man who turned a company that famously flopped into the world's biggest.
Om Malik wrote the most human response at GigaOm in Steve Jobs and the Sound of Silence.
The first thought that ran through my head was about Steve's health, and I thought to myself that this cannot be good. I don't care about him being the CEO or head of Apple. What I really do care about is his health. He wouldn't be making this decision unless things were pretty dire.

It is incredibly hard for me to write right now. To me, like many of you, it is an incredibly emotional moment. I cannot look at Twitter, and through the mist in my eyes, I am having a tough time focusing on the screen of this computer. I cannot hear the sounds of the street or the ring of my phone. The second hand on my watch moves slowly, ever so slowly. I want to wake up and find it was all a nightmare.
What are your thoughts on Steve's departure and the future of Apple?
Twitter today announced an image gallery and browser that makes it easy for you to browse all the images ever shared by any user (at least up to 100, and only back as far as January 1, 2010). It works in conjunction with a number of popular image sharing services, including Twitter, yFrog, TwitPic, Instagram and other image sharing services supported in Twitter's details pane.
The feature can be seen on any Twitter user profile. Near the top of the right column, you'll see up to four thumbnail images under the heading "Recent Images." You can browse right from the profile screen by clicking the arrow buttons to scroll through the thumbnails (very similar to the interface on a Flickr photostream).
Clicking view all opens a lightbox with a gallery of thumbnails. Clicking any thumbnail opens a larger view, and clicking the larger view takes you to the source page (i.e. Instagram).
Your photos shared in public tweets are publicly browse-able, but you can remove them by deleting the original tweet with the link. Note that this won't remove the image from whatever service you originally shared it on.
So far, this feature is only available in the web version of Twitter. It's yet to be seen whether this will be rolled out in updates to their desktop and mobile apps.
Group messaging startup GroupMe has agreed to be acquired by Skype. GroupMe was started just a year ago by Jared Hecht and Steve Martocci and has already raised over 11 million from investors.
What is GroupMe?
GroupMe allows you to create on the fly private phone groups with others, and then send text messages throughout the group and set up free conference calls.
Skype intends to operate GroupMe as a standalone entity with their own product line, and look for integration points with Skype down the road. The acquisition could provide a great boost in visibility and credibility for GroupMe, exposing millions of Skype users to the tool.
Read the announcement on the GroupMe blog.
One of the frustrations with using various devices is that they don't always play nicely with each other. For instance, wouldn't it be nice if I could start an instant messaging conversation at work, continue it after I leave using my iPhone, and pick right up where I left off on my Mac Mini when I got home?
Cerulean Studios have released a new version of Trillian that promises just that. They call it "the continuous client" and looked to Joshua Topolsky's great Engadget article for inspiration.
To achieve this, they keep your chat alive in the cloud, so Trillian knows when you switch to your iPad where you were in the conversation and can pick right up where you left off. It's a great concept, and I'm beginning to see more and more of this.
I already have this concept for email (I use Gmail) and calendaring (Google Calendar). And recently I got Things, which syncs my to-do list between my Mac, my iPhone and my iPad (though not with the cloud). Simple Note is another great example. As more and more of our content moves to the cloud, we don't need to manage where the data is and worry about keeping it synced — it's automatic.
Does Trillian's continuous client sound interesting to you? It's still in beta, and currently only available with their Windows client, but you can download it here. Be sure to select the 5.0 beta version!
March 25 UPDATE: They have now updated the Trillian Mac version with the same "continuous client" features. The update is available in the Mac App Store or you can download here.
Today Steve Jobs introduced the much-anticipated iPad 2. We live-blogged the launch event, and I've gotta say, even though I already have a first-generation iPad, I want one of these. So what's new with the iPad 2? Rather than bore you with all the details, here's the stuff that I found really notable.
iPad Success
In the first 9 months since the introduction of the iPad, Apple sold 15 million of them. That's more than all Tablet PCs sold by anyone, EVER! Clearly the iPad has struck a chord, and Steve Jobs attributes this to the blending of technology and simplicity. Jobs's describes the iPad as a "post-PC" device, where most of the tablet competitors see themselves as smaller versions of PCs.
In addition, there are 65,000 apps available for the iPad. Contrast that with a measly 100 for the Google Honeycomb. Enough said.
iPad 2 Performance
The iPad 2 is the first tablet to run a dual core processor. The same battery life, but twice the CPU power. They've also upgraded the iPad graphics — it's now nine times faster.
The White iPad
While I'd never buy a white iPad, apparently some people have been holding out for this. A white model will ship at the same time as the black model this time. Meh.
Front and Rear Cameras and Facetime
Like the iPhone 4, the iPad 2 has both front and rear facing cameras. No surprise there, but it's great to see Facetime working on the iPad. Soon you will be able to have a video call with anyone with an iPhone, iPad or Mac.
The Price Remains the Same
All of the increased power and capability comes at the same pricing as the original iPad. $499 for the 16 GB wifi version. The iPad 2 goes on sale at Apple Stores at 5pm on March 11, 2011. Obviously any existing supply of the first generation iPads will be discounted, but there was no announcement at the press conference.
HDMI Support with Full Mirroring
HDMI support is one of my favorite new features. The iPad 2 has an available HDMI out cable plus the ability to mirror the entire display to an external monitor or television. I was dumbfounded when I discovered this wasn't possible on the first-gen iPad, and it's long overdue. Now I won't need my laptop to do presentations in front of an audience. This is huge.
iOS 4.3
In concert with the launch of the iPad 2, Apple will be releasing iOS 4.3 for the iPhone and other devices. The killer feature? iOS 4.3 adds personal hotspot functionality to your iPhone 4! This is huge! It means that if you already have an iPhone 4, you really don't need to get an iPad with 3G; wifi-only will suffice. This is the way it should be. How many damn mobile data plans do you need, anyway?
New Apps
They demonstrated some great new apps for the iPad 2, including iMovie and GarageBand. Both looked absolutely amazing and were priced at only $4.99.
There is also a new Smart Cover for the iPad 2 that wakes the iPad when you open it. It's a clever design, as you can see in this video.
Those were the hot items in today's conference. As it stands, I'm looking at getting one soon.
What are your thoughts on the iPad 2? Are you ready to buy? Still not convinced? Trading up your first-gen iPad?
Apple fanboys rejoice! Now when you drink the kool-aid, you can use Apple's newest product: Water.
I always figured there must be something in the water up in Cupertino. Now we can all find out.
via Scoopertino