A Pew Report released today shows that social media is used by over 117 million adults in the US, up over 50% from just three years ago. How do they view their social media experience? When asked, "What is the one word that describes your experience using social networking sites?" the overwhelming response was "good."
Mashable's spin on the Pew Report was that social media is far from ubiquitous. The reality is that over 65% of Internet users are also social network users. No, that's not 100%, but it's a big audience that is quickly growing. Interestingly, they interpreted the "good" response regarding user experience as a negative. Apparently anything short of "AWESOME" is yawn-worthy at Mashable.
Where do you think we will be three years from now? What percentage will be using social media in 2014? Leave a comment with your thoughts.
Image courtesy MarcoFolio
Twitter today announced an image gallery and browser that makes it easy for you to browse all the images ever shared by any user (at least up to 100, and only back as far as January 1, 2010). It works in conjunction with a number of popular image sharing services, including Twitter, yFrog, TwitPic, Instagram and other image sharing services supported in Twitter's details pane.
The feature can be seen on any Twitter user profile. Near the top of the right column, you'll see up to four thumbnail images under the heading "Recent Images." You can browse right from the profile screen by clicking the arrow buttons to scroll through the thumbnails (very similar to the interface on a Flickr photostream).
Clicking view all opens a lightbox with a gallery of thumbnails. Clicking any thumbnail opens a larger view, and clicking the larger view takes you to the source page (i.e. Instagram).
Your photos shared in public tweets are publicly browse-able, but you can remove them by deleting the original tweet with the link. Note that this won't remove the image from whatever service you originally shared it on.
So far, this feature is only available in the web version of Twitter. It's yet to be seen whether this will be rolled out in updates to their desktop and mobile apps.
You may have seen last year's The Social Network which chronicled the dramatic rise of Mark Zuckerberg and Facebook. Now comes The Twit Network.
It's the story about a website and two guys who understood the way of the future when nobody else seemed to, and kept at it even though it is kind of stupid, really.
Enjoy!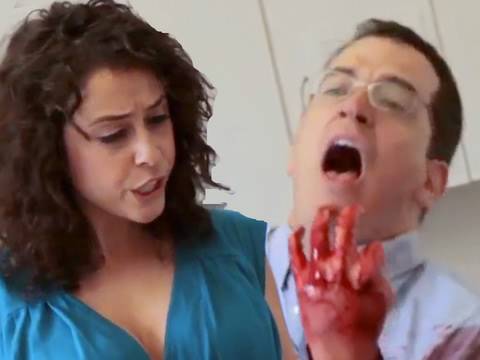 Changing your Facebook relationship status can shake up your social graph, sometimes with regrettable results. Consider Kyle, who recently announced that he is now "…in a relationship." And read the ensuing comments.
Poor Kyle. Imagine the excitement he felt as he made the bold leap and announced to the world — "I am no longer on the market!" You can always count on your friends to bring you back down to earth.
via imgur
Facebook and Twitter are both hugely popular social networks. Twitter has over 100 millions users, and Facebook over 500 million, and both show no signs of slowing down their phenomenal growth.
DigitalSurgeons did some digging and put together this great infographic that breaks down the 2010 demographics of the two social network titans.
A few notable points:
41% of the 500 million Facebook users login everyday
30% of them login via a mobile device
70% of Facebook users are located outside of the United States
The percentages are similar for Twitter. This tells me a few things.
The Facebook and Twitter networks have become irresistible. Ignoring them is unwise.
Mobile is huge. Do you support your mobile audience?
The U.S. isn't the center of the Internet, after all. If this is a surprise to you, read the paper.
All of this means your website should embrace Facebook and Twitter, include support for mobile visitors, and consider the massive opportunities lying beyond the U.S. borders.
If Facebook Status messages were brutally honest, they might look something like this:
Google is taking a lot of heat lately from their privacy flap over Google Buzz. Their motto may be "Do no evil" but they have become a goliath and people are beginning to wonderful if the company can grow so large and still be true to that creed.
The Hungry Beast has posted an amusing and informative video about Google "the Beast." It's a fascinating, amusing and sobering video that outlines what Google is up to, and just how far their reach has grown.
See for yourself, then share your thoughts. Do you trust Google?
What's in a (brand) name? A little social media humor for today's Sunday Funny.
Unless you've been living under a rock, it's been pretty hard to avoid hearing about Twitter. But even many of the people who use Twitter have a hard time explaining exactly what it is. More importantly, what's the point of Twitter?
This clever video does a great job of explaining what Twitter is and why it matters.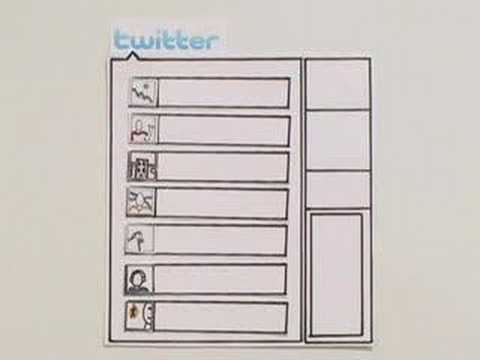 Of course, it is possible to take Twitter too seriously, in which case you should watch this. Oh, and please follow us on Twitter.
Rock giants U2 will be broadcasting tonight's concert at the Rose Bowl in a global webcast on YouTube. You can view the concert on the official U2 channel, which will be available in 16 countries.
Tonight's concert will be an acid test for streaming live video on YouTube. In the past, Google (who owns YouTube) has said they were not interested in live streaming because of the cost. In recent months, they have begun experimenting with live streams of an Obama press conference and the Outside Lands festival in San Francisco.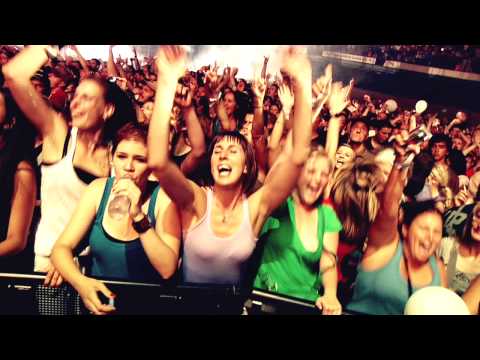 The concert begins tonight at 8:30 PM PDT. That's pretty late for those of you on the east coast, and if you're in Europe, prepare to wake up in the wee hours of the morning. In reality, choosing to webcast a west coast concert was a shrewd choice, as the time alone will reduce the audience a bit. I like U2, and I'll be tuning in to see how well the stream holds up under stress. It will be interesting to see how many people are able to watch simultaneously.