It's hard to image that Skype was born just eight short years ago. While they weren't the first, and they have more competition today than ever (FaceTime, Google Huddle), Skype did a lot to take video calling from the stuff of science fiction to an everyday reality.
To celebrate, they are encourage their users around the world to share their Skype stories.
"We want to celebrate the 100s of millions of people who are doing great things – sharing stories, information, special moments – across the world in so many places. It's the real life moments that matter – the fun, silly, adorable, caring, engaging – all the stuff we know you love to do over Skype, especially whenever you're apart from the people who you care about the most."
You can tweet your story with the hashtag #iloveskype. And in case you weren't convinced, Skype released this video called "The Power of Skype."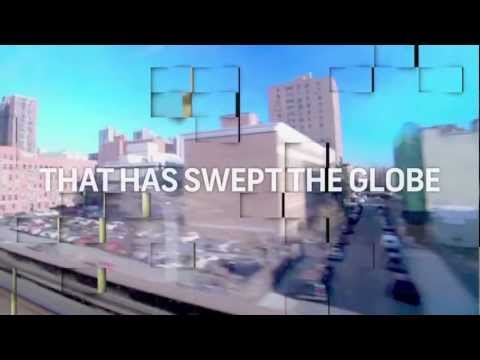 How do you use Skype? Let me know in the comments.
Group messaging startup GroupMe has agreed to be acquired by Skype. GroupMe was started just a year ago by Jared Hecht and Steve Martocci and has already raised over 11 million from investors.
What is GroupMe?
GroupMe allows you to create on the fly private phone groups with others, and then send text messages throughout the group and set up free conference calls.
Skype intends to operate GroupMe as a standalone entity with their own product line, and look for integration points with Skype down the road. The acquisition could provide a great boost in visibility and credibility for GroupMe, exposing millions of Skype users to the tool.
Read the announcement on the GroupMe blog.
Skype has expanded testing of their Skype for SIP beta, opening it to any interested business.
What is Skype for SIP?
Skype for SIP allows businesses to integrate Skype VoiP calls with supported PBX systems. This allows employees to make regular calls from their desktop phone, and behind the scenes the PBX will route the call via Skype. Skype has very competitive international rates, so if your company has a need for a lot of international calling, it could result in substantial savings.
Businesses may also choose to purchase online numbers wherever they are located to let customers in that country call them at local rates. By adding click to call buttons on web pages and emails all registered Skype users worldwide can reach your business, reception or call center for free using Skype.
What is SIP?
Session Initiation Protocol (SIP) is a standards-based protocol that is implemented by all leading communications equipment vendors to enable conversations over the internet. SIP is a defined standard described in RFC 3261 and is predominantly used in business environments.
Caveats
The Skype for SIP beta is free, but you will pay for any local numbers and calls placed at prevailing Skype Out rates. And you will need to have a compatible PBX that meets the following requirements:
Protocol: SIP (rfc3261)
IP Transport: UDP
Authentication: SIP DIGEST or IP Authentication
Channels: Maximum of 300 simultaneous channels
CODECS:G.711, G.729 and SILK*
DTMF: Inband and rfc2833
E.164: International number format for all calls (local, national and international)
Finally, remember that this is a beta. Don't rely on it as your only link to the world. Test it and expect the usual problems you'd find with any beta software.
Links